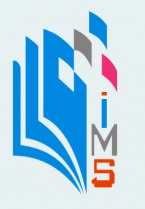 IMS Polytechnic, J.P. Nagar
(College Code: 163)
Affiliated to Board of Technical Education, Lucknow and Approved by AICTE, Delhi
Contact No.: +91 9837393927, E-Mail Id : imspolytechnic@gmail.com

Our facility
---
Computer Lab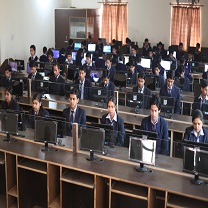 The infrastructure enables the students to work on the latest software packages and programmes. All the computer labs operate for the duration of 12 hours a day which is extended during peak hours. Hostels too, have also been provided with 24 hours leas line connectivity. The Allahabad campus has over 1050 computer systems whereas 300 computers have been initially installed at Campus. United is a member of MSDN academic alliance through which it has gets around 100 system & application software of Microsoft every year.
Class Room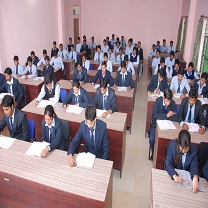 Spacious, comfortable and naturally sunlit e-classrooms are equipped with advanced teaching aids like multimedia, LCD panels, PA Systems and OHP's. Online information systems are also utilized effectively by students for sharing knowledge, conceptualization and attaining clarity of thought through interactive pedagogy. A virtual class room operates between professionals from corporate world, academician from networking institutions and the faculty members and students of IMS.
Library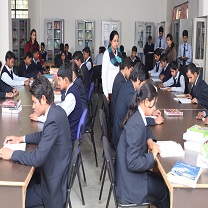 An enviable collection of nationally and internationally acclaimed books of over 65,000 volumes are shelved at the library of IMS, although in the initial years, already has more than 30,000 books. Students are also given Book Bank facility in which one book of each subject is lent for a whole semester. This helps in having regular availability of books for student perusal. Moreover, the college library is a member of INDEST, DELNET (Developing Library Network) through which the students have access to & can issue books, articles, periodicals, etc from premier institutes of the country including all IITs. These libraries subscribe to over 200 journals and magazines of national and international origin.
Medical Faculty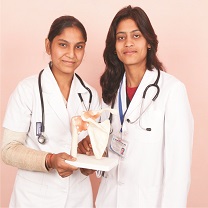 Medical services are provided round the clock at the campus. A 24 hour ambulance is always at service in case of emergency. The girl's hostel also contains a self sufficient clinic within its site. Moreover, there are tie ups with the neighboring hospitals of the region guaranteeing the well being of the student.
CANTEEN/MESS
This is one area of the campus which never seems to be deserted. A popular hangout for the students, the food court offers a wide choice of items to cater to the student's tastes. A high standard of hygiene is maintained, ensuring the satisfaction and contentment of students. Food preparation under the direct supervision of the messing committee compromising of management, faculty and student representatives. Tasty and wholesome nourishing food is prepared under strict supervision. Special attention is paid to maintain hygienic condition in the mess and it is regularly monitored.
Workshop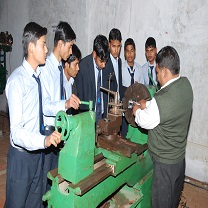 To supplement theoretical knowledge with practical skills the college has a number of workshops. The workshops have been equipped with hi-tech machine tools and related equipments. Both the colleges have Carpentry shop, Foundry & Forge shop, Fitting shop, Machine shop, Sheet metal shop, Smithy shop and Welding Shop.
The advance machining center houses precision lathes, honing, milling, drilling, shapers, slot hers, surface grinders, etc. Foundry and forge are capable to provide castings. Welding workshop has the facility of oxygen acetylene, welding electric arc welding, resistance welding, TIG welding and MIG welding.
Hostel
The campus hostels, which are located in calm and serene surrounding, provide a conductive atmosphere for the students to study. To provide a homely atmosphere and a suitable ambience for studying in the college has separate hostels for boys and girls. All these hostels have separate wardens who are devoted to their task and look after the welfare of the students with care and dedication. The hostels are located away from each other with separate mess facilities. The mess facilities cater to the needs of the students by providing both north and south Indian vegetarian food. Utmost care is taken to maintain hygiene during preparation and serving by dedicated staff.
Bank And Wifi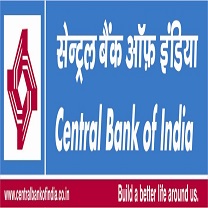 The Central Bank of India operates within the IMS campus. This provides all the necessary services to the students and staff. The fees deposition and personal account are operated through this bank itself.
Wireless hot spots are available at various locations in the institutions for students to access internet on their laptop.
Transport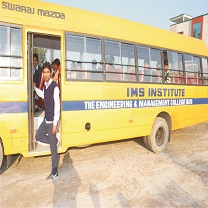 More than 30 buses operate everyday for the students and staff. The day scholars living in areas away from the campus are pick-up and dropped from their residences in this safe and secure mode of transport.