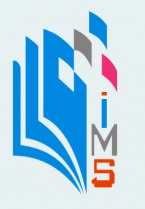 IMS Polytechnic, J.P. Nagar
(College Code: 163)
Affiliated to Board of Technical Education, Lucknow and Approved by AICTE, Delhi
Contact No.: +91 9837393927, E-Mail Id : imspolytechnic@gmail.com

Chairman's Message

It is my pleasure to welcome all students to IMS Group of Institutions. You are the sun at 7 am and I wish you a wonderful bright future, and I am glad to be a part of your success story.
Young talents need a nurturing environment to give their dream a concrete shape. They need a seasoned guidance so that they could relate bookish inputs to the practical business requirements.
We at IMS Group of Institutions are committed to impart quality education in tune with demands and aspirations of the industry and the society, making our students excel as competent and confident professionals in national and international arena. Philosophy behind imparting practical, useful and holistic education is our long term pursuit of creating organic and dynamic institution, which would strive to complete with its contemporaries in the field.
We lay focus on practice oriented pedagogies that include case studies, mock roles, simulation exercises, skill workshops and industry projects. We also give adequate emphasis on hands-on experience and arrange for students-experts meet to develop interpersonal and analytical abilities of our students and make them ready for jobs. Look forward to a promising campus experience.