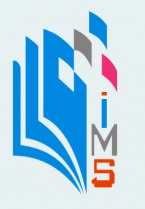 IMS Polytechnic, J.P. Nagar
(College Code: 163)
Affiliated to Board of Technical Education, Lucknow and Approved by AICTE, Delhi
Contact No.: +91 9837393927, E-Mail Id : imspolytechnic@gmail.com

About Us
IMS Polytechnic has been a successful institution in creating a platform for deserving students of the state. The institution has a mission of imparting technical education to create a new technical knowledge based professionals who will be capable to face the challenges of the globalization process. The institute also provide opportunities for a bright career. It gives a vision of the 21st century. The management has taken provide care of the institution in providing job oriented Vocational, Diploma & Degree level courses which are not only relevant for the changing needs of the time with regard to human resources and man power but also prepare students for self employment.
IMS Polytechnic, J.P. Nagar (Uttar Pradesh), is a premier management institute known for its academic excellence and value-based education. It provides engineering diploma education . There is also a strong focus on research and IMS Polytechnic encourages its faculty and students to undertake consultancy projects with corporate. Situated in the J.P. Nagar city, within the sprawling campus, IMS J.P. Nagar is a world in itself. However, in contrast to its surroundings, IMS is a volcano of activities, ideas and ambitions. State-of-the-art infrastructure facilities at IMS Polytechnic, J.P. Nagar render an atmosphere that is conducive for learning and development. Institute of Management Studies, J.P. Nagar, a premiere Institution with exceptional worldwide linkage, strives at the holistic formation of world class leaders with unmatched professional competence and a strong ethical perspective. IMS endeavors to contribute to the sustained development and inclusive growth of the nation and the world at large by forming men and women imbibed with a spirit of innovation and entrepreneurship.
To remain competitive in today's world, being adopt in one area will not sufficient. Such an atmosphere helps students to share knowledge between different fields of study and gives them a network of life long friends from various fields rather than just a one in which they are studying.
The teaching methodology is contemporary which keeps the students and the staff abreast with the ever-changing scenario in the educational arena along with the fine blend of traditional Indian ethics and value systems.