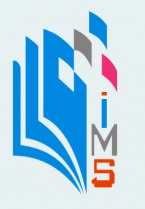 IMS Polytechnic, J.P. Nagar
(College Code: 163)
Affiliated to Board of Technical Education, Lucknow and Approved by AICTE, Delhi





Welcome To IMS Polytechnic (Counseling Code: 163)
IMS Polytechnic has a distinctive profile-rural in ambience but modern in its approach. Nature has blessed the college, situated on the bank of river Ganga with lush green surrounding and a totally unpolluted environment, the campus is just the right place for all those who want to pursue technical education and research without any distractions. At the same time it has the infrastructure and other facilities, with a Modern Polytechnic requires. The campus is situated at NH 24 with 50 acres of land .
IMS Polytechnic offers Diploma programmes in various branches of engineering for boys and girls separately i.e. Electrical, Mechanical, Electronics and Civil.
It is pleasure to invite you to join IMS Polytechnic for a memorable journey of quality education, training and prospectus in emerging area of engineering & technology.
Vision & Mission

To maintain the highest standard of excellence as an activity led institution of national & International standing, where staff works at the frontiers of academic enquiry and educate students in a participative environment.
Our aim is to provide the finest possible environment for teaching, learning and research, creativity, innovation and professional activity and inculcate in them ethical and moral values.